Roscoff
Roscoff Ferries
At Ferryonline you can book Ferries to Roscoff.
Compare prices with Ferryonline for cheap Roscoff ferries. Check the latest sailings with our comprehensive Roscoff ferry timetables and book Roscoff ferry tickets online with immediate confirmation at the lowest prices.
Roscoff Ferry Services
Brittany Ferries sail to Roscoff from Plymouth and Cork. There are one or two sailings departing daily between Plymouth and Roscoff. Daytime sailings take just 6 hours and overnight sailings take 8 hours.
The Rosscoff to Rosslare ferry operates once a week providing a convenient overnight crossing taking 14 hours.
Irish Ferries sail to Roscoff from Rosslare in Ireland once a week taking 16 hours, 30 minutes.
Roscoff Port Information
Situated on the Brittany coast in Western France, Roscoff is an ideal destination and is ideal for traveling to and from Brittany, the West coast and South West France. The port was opened in 1973 in order to revitalise the Brittany regions economy.
Roscoff is famous for being the destination for Mary Queen of Scots when she travelled to France to marry the son of Henri 11 in 1548.
Almost all of the activity in Roscoff is confined to the old port and the rue Gambetta. The traditional centre of Roscoff is some way from the port and the SNCF station. Toll-free highways from Roscoff ferry port lead to all parts of Brittany, or further south into western France.
Brittany's magical coast boasts dramatic landscapes. The hospitality and charm of the locals as well as the delicious regional French food contribute to Brittany's popularity with tourists.
Roscoff Ferry Terminal
The port facility has been operational since the year 1973. Roscoff ferry terminal was refurbished in 1998 and its facilities now include a bar, cafe, and restaurant. There is also a cashpoint, baby changing facilities, a souvenirs shop, tourist information centre and showers. There are also extra facilities for the disabled.
Roscoff to Plymouth

up to 2 crossings per day
6hrs
Plymouth to Roscoff

up to 2 crossings per day
6hrs
Roscoff to Cork

infrequent crossings
13hrs 30mins
Cork to Roscoff

infrequent crossings
14Hrs
Roscoff to Rosslare

up to 3 crossings per week
17hrs 30mins
Rosslare to Roscoff

up to 2 crossings per week
16hrs 30mins
Brittany Ferries
Gare Maritime,Port de Bloscon, 29680 Roscoff, France
Irish Ferries
Gare Maritime,Port de Bloscon, 29680 Roscoff, France
GPS: 48.7262, -3.9853
Fahren im Ausland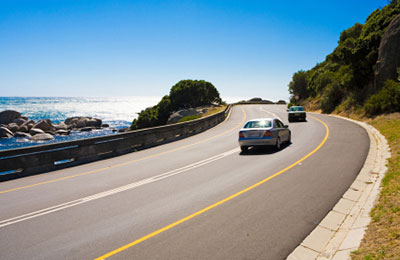 Reisen mit Haustieren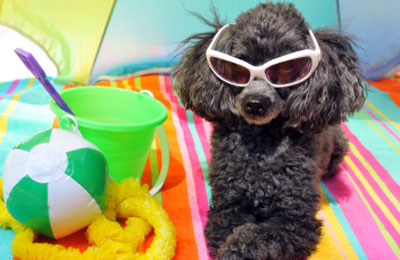 Reisetipps