Frederikshaven
Frederikshaven Ferry Port
At Ferryonline you can book Ferries to Frederikshaven from Oslo and Gothernburg.
Compare prices with Ferryonline for cheap ferries to Frederikshaven. Check the latest sailings with our comprehensive ferry timetables and book Frederikshaven ferry tickets online with immediate confirmation at the lowest prices.
Frederikshaven Ferry Services
Stena Line ferries sail from Frederikshavn to Gothenburg in Sweden and to Oslo in Norway.
Stena Line's Frederikshavn to Gothenburg route operates 3 times a day during the week and up to 6 crossings during the weekends. Journey time 3 hours 25 minutes.
Frederikshavn to Oslo is also operated by Stena Line. There is one crossing per day taking 8 hours 30 minutes.
So to book your ferry to Sweden or ferry to Norway from Frederikshavn and view the latest Frederikshavn ferry timetables just select your route and search on our booking engine above.
Frederikshaven Ferry Port Information
Frederikshavn is located at the top of Denmark on the east coast with lovely sandy beaches, cobbled streets and golf courses to enjoy. It is a busy port used by numerous ferry operators servicing Scandinavian ferry routes including crossings from Oslo in Norway and Gothenburg in Sweden operated by Stena Line.
The Port of Frederikshavn is one of Denmark's busiest ports with up to 15 arrivals and departures daily. Frederikshavn is also the centre of the shipbuilding industry in Denmark with two large shipyards and a large marine engine factory.
Frederikshaven Ferry Terminal
Ferry passengers travelling to Frederikshavn Port will find its proximity to the European motorway network very convenient with the E45 starting at the harbour gate.
Check In Times:
Frederikshavn to Oslo - Check in will close 30 minutes before departure.
Frederikshaven to Oslo

up to 7 crossings per week
9hrs 15mins
Oslo to Frederikshaven

up to 7 crossings per week
12hrs
Frederikshaven to Gothenburg

up to 6 crossings per day
3hrs 15mins
Gothenburg to Frederikshaven

up to 5 crossings per day
3hrs 15mins
Stena Line Terminal
Færgehavnsvej, Travikhavnen, DK-9900 Frederikshavn, Denmark.
GPS: 57.4427, 10.5210
Fahren im Ausland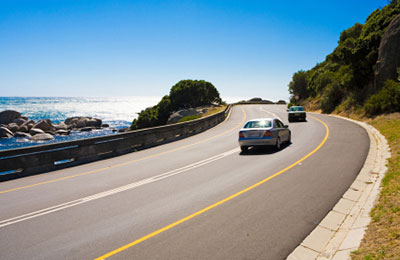 Reisen mit Haustieren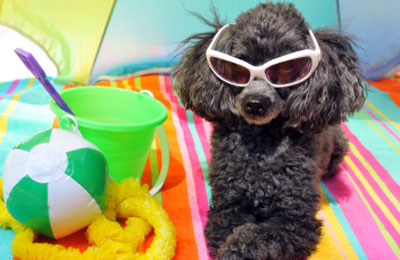 Reisetipps